Internships
Prepare for ministry with the Summit Institute Internship and Apprenticeship.
The Church rises and falls on
leadership.
Summit Institute Internship develops next-generation ministry leaders. We are committed to discipling young leaders and fostering their growth in knowledge, character, vision, and ministry skills.
Interns are immersed in ministry opportunities within Summit Church in conjunction with personal ministry passion. The demands are high. The commitment level is demanding. One key element separating the Summit Institute Internship from others is mentorship by a personal Ministry Coach. These Coaches are committed to equipping you with necessary ministry skills while helping you grow spiritually.
Summit embraces the ministry philosophy of building people through the ministry of our church. We believe the church is a perfect environment for accomplishing the task of discipling and developing leaders for global ministry. Our commitment is to raise up the next generation of leaders by reproducing. (2 Timothy 2:2)
Summit Institute Internship begins in August and concludes the following May. Following the Orientation, you and your Ministry Coach will discuss the details of your Internship. The bi-weekly training classes are combined with bi-monthly Coaches meetings to develop the character and skills necessary to be a church leader.
When you complete the process, you'll have valuable ministry experience, a meaningful relationship with a Summit staff member, and a friendship with a group of like minded friends. You can even earn seminary credits along the way.
Who Should Apply?
Summit Institute Internship is a high-investment internship for men and women who are either exploring or feel called, to church ministry. If you're a college senior or above, possess a desire for future vocational ministry, be intentionally challenged in a gospel-saturated environment, then, we'd love for you to apply. The Summit Institute Internship runs from August to May. Be aware, Intern responsibilities require a reliable form of transportation and you are responsible for providing your own housing.
So if you're exploring your call to vocational ministry and want to be intentionally challenged in a gospel-saturated setting, please complete an interest form. The Institute Leadership team will connect with you to hear more of your story and help discern if this is the right next step for you.
Internships
Summit Institute Internship is a high-investment nine-month internship for men and women who are either exploring or feel called, to church ministry. 
Apprenticeships
Summit Institute Apprenticeship is an intensive, two-year program offering significant hands-on ministry experience, weekly training, and mentorship by seasoned church leadership.
What our interns are saying…
"The internship helped me learn how to start ministries from the ground up and it … taught me how to think critically about ministry and how to implement a vision to a group of people that will lead them to desire to grow in the gospel."
—John Hare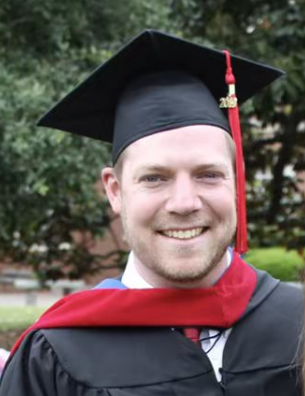 Internship Job Descriptions
Learn what would be expected of you in a Summit Institute Internship.
Intern Expectations to The Summit Institute
Interns are men and women at/above the age of a college senior who either desire, or are intrigued by, vocational ministry or have an affinity to serve the church at a high volunteer capacity role and seek to be developed towards that end.
Interns are expected to attend weekly sessions on Mondays for developmental classes; this also includes giving a sermonette twice a semester.
As their amount of hours/one year tenure (20 hours) and assistance role reflects, integration into the Summit staff as a whole is not as robust as that of an apprentice. However, interns are still expected to integrate themselves in Summit culture and the Summit staff are expected to treat them as an integral part of the ministry.
Further Details
Where: The Summit Church in Raleigh-Durham, NC.
Duration: August through May
Time Commitment: 20 hours per week between August and May.
Compensation: You have the opportunity to raise financial support which we encourage as it will aid with your ministry focus.
When you raise support, you won't be doing it alone. You'll raise support alongside fellow classmates as you receive proven training, plus ongoing coaching.
In order to equip you to raise support, part of your training is a four-day training module on financial support raising. This training takes place during the early spring. You will be equipped to raise the necessary funds for supporting your ministry, plus you will also be assigned a coach to assist you in this process.
Seminary Credit: Up to 12 credit hours are available via Southeastern Baptist Theological Seminary or Liberty University Rawling's School of Divinity.
Application Deadline: January 28, 2022 (support based internships) and June 30, 2022 (non-support based internships)